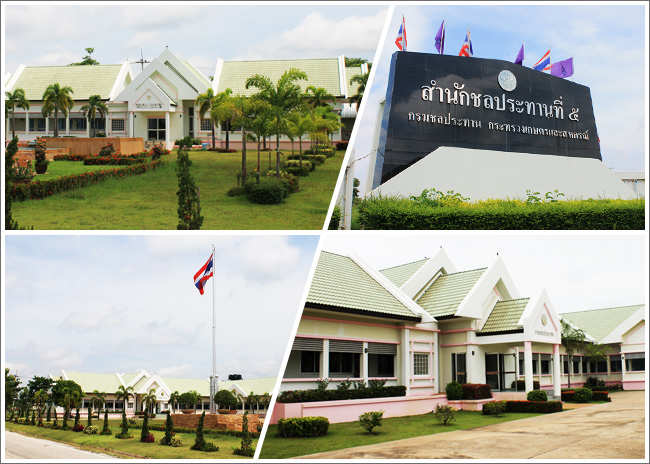 Historical Background

Originally, water management in the upper part of north-eastern region was under supervision of Regional Irrigation Office 4, Khon Kaen province (Regional Irrigation Office 6 in present). Later in B.E. 2545 (A.D.2002), Royal Irrigation Department had an order to restructure its organization and establish 5 irrigation offices from 12 offices to 17 regional irrigation offices where are located in regions throughout the country. The department redivided responsible areas in regions; by Regional Irrigation Office 5 is one of new offices which divided from Regional Irrigation Office 4 (previously office located in Khon Kaen province). The headquarters of Regional Irrigation Office 5 (previously office located in Ubon Ratchathani province) is located in Udon Thani province and its responsible area covers 6 provinces e.g. Loei, Nongbua Lamphu, Udon Thani, Nongkhai, Sakon Nakhon and Bung Kan where are provinces in upper part of the north-eastern region and entrance to Indochina.

After Regional Irrigation Office 5 established in B.E. 2545 (A.D.2002), Nong Samrong reservoir area, Moomon sub-district, Muang district, Udon Thani province where is a headwork of medium reservoir under the operation of Udon Thani Irrigation Office, was selected to be an office of RIO 5. The first office had a single storey building, and then it was rehabilitated to be a standard building. Until B.E.2556 (A.D.2013), RIO 5 was established for 10 years ago by management of 5 Directors; the current Director is Mr. Saksiri Yoosuk. He takes this position since November B.E. 2555 (A.D.2012) – present.