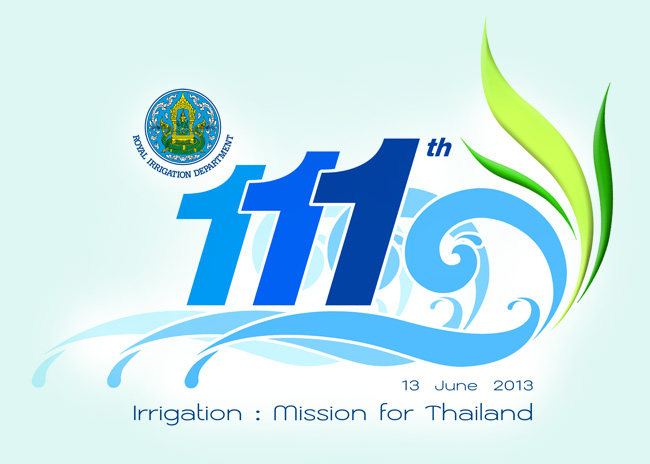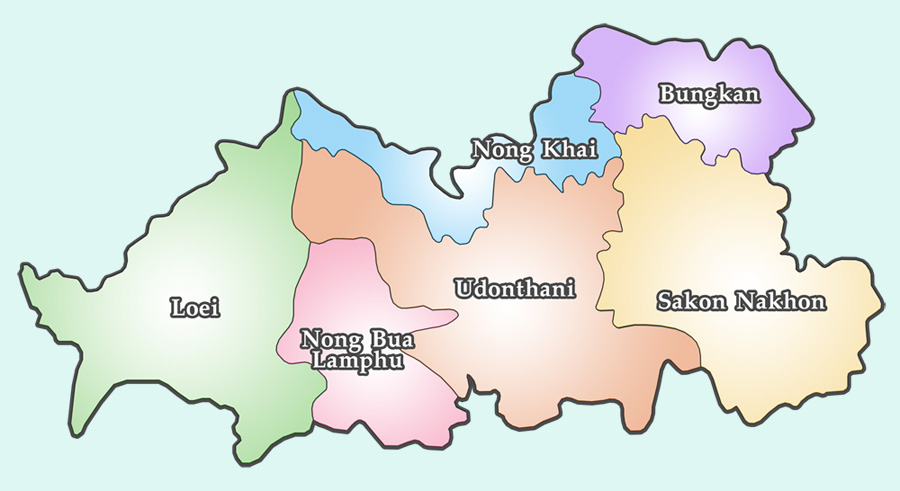 Responsible Area under Regional Irrigation Office 5

Regional Irrigation Office 5 has responsible areas in water management of 6 provinces in the upper north-eastern region e.g. Loei, Nongbua Lamphu, Udon Thani, Nongkhai, Sakon Nakhon and Bung Kan provinces, totaling responsible area of 43,952 km2 or approximately 27,470493 rai, and agricultural area of 14,487,520 rai. Besides, RIO 5 has continuously developed water sources in upper north eastern area until B.E.2556, there are 5 large reservoirs, 84 medium reservoirs, 951 small scale irrigation projects, and 308 electric pumping stations, with irrigated area of 1,320,315 rai and beneficial area of 662,154 rai.

In addition, Regional Irrigation Office 5 has implemented water resources development project initiated by His Majesty the King in order to solve water problems and make a better of life for people in the project area. His Majesty the King, Her Majesty the Queen and their royal family play an attention on water resources development and have the initiatives according to royal speech at Chitralada Villa Royal Residence on March, 17th, 1986 that "Principally, water is necessary for consuming and plantation because there are lives over there. If we have water we can survive. If we have no electricity we still can survive. But if we don't have both water and electricity, we cannot survive." RIO 5 implemented the Royal Initiative Projects, which completed until B.E.2556 (A.D.2013), totaling 176 projects by 28 projects under Udon Thani Irrigation Office, 112 projects under Sakon Nakhon Irrigation Office, 13 projects under Nong Khai Irrigation Office, 11 projects under Loei Irrigation Office, 12 projects under Nongbua Lamphu Irrigation Office and some projects are under construction.